Working to deliver a break-even budget in 2023/24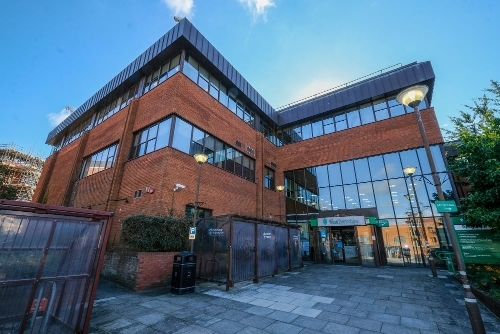 West Berkshire Council has implemented an action plan to reduce spending this year as it continues to be affected by rising inflation, increasing customer demand and a challenging job market.
Spending reductions will be focused on internal measures with frontline services remaining available to the public and future spending prioritised towards supporting our most vulnerable residents.
Forecasts earlier in the year showed an £8.7m overspend by year-end but measures put in place already have reduced this to £6.3m. The ongoing benefits of this work together with new measures should deliver a break-even position by the year end.
The overspend is being driven by an increasing demand for social care as well as the increasing costs of providing the care, the cost of delivering Home to School Transport as well as the impact of inflation and high levels of agency worker costs.
Over the summer the Council has worked quickly to halt spending and put in place spending controls which include:
Reviewing all recruitment activity to fill only the most critical vacancies this year
Reviewing all spending and approving only that which relates to statutory services or which are otherwise unavoidable
In particular, reducing the cost of agency workers
Working with staff to look at new ways to save money, and bringing forward transformation projects which to deliver savings sooner
Developing plans now to deliver savings for 2024/25
Speaking about the financial situation Councillor Iain Cottingham, Executive Member for Finance and Corporate Services said:
"Residents will have seen the cost of goods and services and borrowing going up in their own bills, and local authorities are not immune from the same inflationary pressure. However, we have been quick to recognise the problem and to put measures in place which we expect will put us in a better position come the end of the financial year."
Councillor Lee Dillon, Leader of West Berkshire Council, added:
"Although we are having to make some difficult decisions, we will still be there for people when they need us. The work we are doing will for the most part be focused behind the scenes and we will limit the impact on residents for as long as we can. We will support our most vulnerable residents, continue delivering our frontline services and soon launch a new Council Strategy to set out our priorities and improvement plans for the years ahead."
Reports on the current financial situation will be considered by the Scrutiny Commission on Thursday 14 September and by Executive Committee on Thursday 21 September. Both are public meetings available for residents to attend in person at Market Street, Newbury or to stream live on the West Berkshire Council YouTube channel.